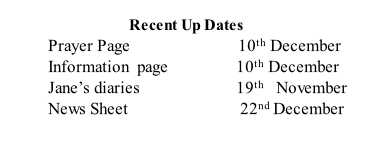 Ken is available to help with:

a wedding

a child dedication service

or to discuss Believers Baptism with you.

Bereavement is a difficult time and Ken is available to help you through this process

Derrick is available to help with:

General information about the church

Comments & Suggestions on the web site

BMS and Home mission

Church services & the News Sheet.
The aim of the web site is to provide information relevant to Hockley Heath, but recognises the nature of the Internet and so we hope that wherever you are you may find this site helpful
If you're in the area do come and see us when you will be made most welcome.
Heart of England Baptist Association